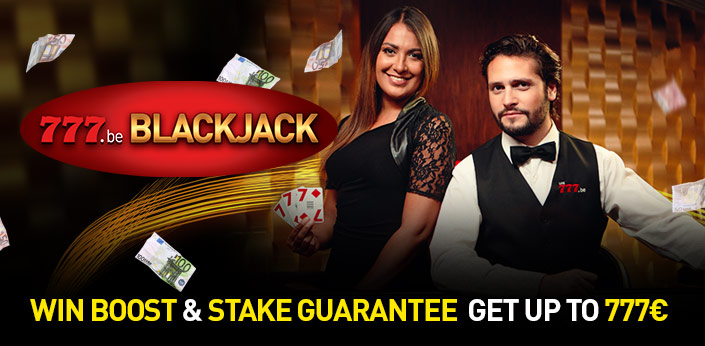 Had enough of winter yet? Stay warm and come join in the fun at our 777.be blackjack tables. Our dealers have slipped some amazing bonus cards into the shoe to make your winnings even bigger.
Every day between 19:00 and 21:00 until 13th February, we'll be shuffling bonus cards into the deck at our own 777.be Blackjack Francophone and 777.be Blackjack Nederlandstalig tables.
We boost your wins or guarantee your stake with 30% as a cash bonus up to €777.
Win more at 777.be's Blackjack this winter!

Conditions:
– This promotion is valid from 07/02/19 until 13/02/19.
– To participate in the promotion players must wager cash on 777.be Blackjack Nederlandstalig or 777.be Blackjack Francophone.
– Between 19:00 and 21:00, bonus cards will be shuffled into the dealer's shoe every hour on both 777.be Blackjack Nederlandstalig and 777.be Blackjack Francophone tables.
– Players who are dealt the bonus card will receive a 30% boost to their winnings or 30% of their losing stake will be guaranteed as a cash bonus, up to €777.
– Your winnings are the total amount returned to you minus your stakes.
– Players who are dealt the bonus card will receive their stake back, a cash bonus up to €777, with the percentage showing on the card if their hand loses.
– The boosted winnings and stakes back are credited as a cash bonus with 0x playthrough and will be credited within 72 hours.
– These offers are subject to 777.be's Terms and Conditions.
– 777.be reserves the right to cancel or change this promotion at any time without prior notice.