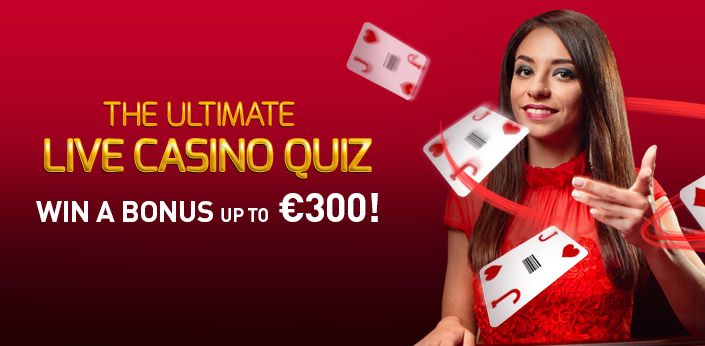 It's time for another extra special promotion for you at 777.be. That's why we've brought back The Ultimate Live Casino Quiz. This time you can win a Mystery Bonus up to €300.
Are table games your thing or do you love to play at 777.be? Then it has never been easier to win! Just give the correct answer in the quiz below:
Fill in the blanks and complete the full name of this card game: Caribbean …. Poker.
– Stud
– Diamond
– Three
– Card

Once you know the correct answer, head to the Cashier, make a deposit of any amount and enter the correct answer (in full) into the Reward section of your Bonus account.

Grab your winnings this weekend… only at 777.be!

Conditions
– This promotion valid from 10/11/17 until 13/11/17.
– Maximum of one bonus of up to €300 per player.
– The bonus cannot be claimed in combination with the Welcome Bonus.
– The promotion is subject to the Bonus Terms and General Terms and Conditions of 777.be.