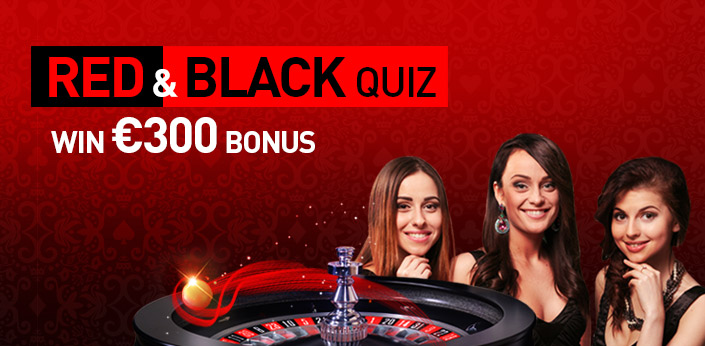 April is coming to an end so it's time to claim another extra special bonus on 777.be. If you love to play table games, then it's the perfect time to test your knowledge with The Red & Black Quiz.
When you do, you could win an amazing 25% bonus of up to €300. Really – it has never been easier! To take part, just answer the question below:
When you win on Red or Black at the Roulette table, your bet will be…
– Doubled
– Tripled
– Multiplied by ten

Once you know the correct answer, head to the Cashier, make a deposit of any amount and enter the correct answer (fully written out as mentioned above) in the Reward section of your Bonus account.

Red & Black Roulette winnings for you – only at 777.be!

Conditions
– This promotion valid from 28/04/17 until 01/05/17.
– Maximum of one bonus of up to €300 per player.
– The bonus cannot be claimed in combination with the Welcome Bonus.
– The promotion is subject to the Bonus Terms and General Terms and Conditions of 777.be.