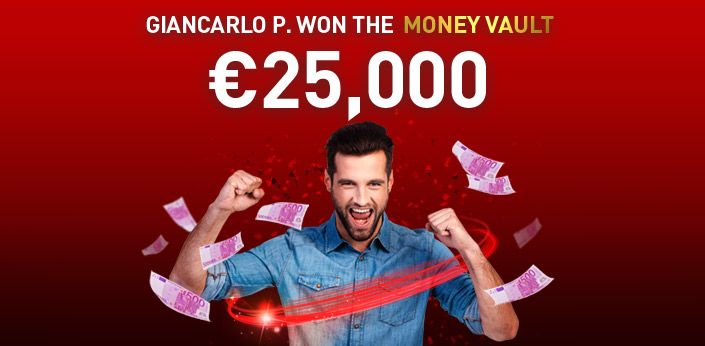 The 777.be team is thrilled to announce that a new player has managed to crack our Money Vault worth €25,000!
Our lucky winner is Giancarlo P. who used the combination 690848 at 21:17 on the 18th January 2018.
Congratulations to him! What a way to kick off the New Year!
You could be our next lucky player now we have filled our Money Vault with another €25,000. Just find the new combination and you could win the jackpot! Head over to our Money Vault promotion page and try your luck today.

Don't wait! Be the next Money Vault winner!